Bob Dodson - Mixed Media Artist
A LONG while ago I photographed fellow artist and friend Bob Dodson. Bob came to mind for a personal project that I had which spotlighted local Salem creatives. The spring and summer became very busy so I never got around to posting the images from my shoot with Bob, and I figured it's better late then never.
Bob Dodson is a mixed media artist in Salem Oregon. I first came across his art in an electronics store of all places. I used to install home theaters and one of the stores that we would purchase supplies from was just down the road from our store. On a supply run I noticed a "interesting " looking head sitting on top of one of the end caps with all kinds of circuits, diodes, and other electronics attached to it. After finding out that Bob was the creator, I quickly payed more attention and noticed all sorts of other pieces in the store.
It has been years since I first saw his work and I was always captivated by the mix of modern and tradition materials. For lack of a better word the head pieces he creates are creepy looking, but in a very interesting way. The electronics that he uses in his work play a vital role in giving a personality to each piece. I had the opportunity to visit Bob's home and see his work space as well as some of his other work. Part of this "Salem Creative" project for me is to see how and where others create their art, and I was not disappointed with Bob's location.
His workspace was scattered with bits and pieces of clay, tools, paint and electronics.. all a work in progress to be sure. For the photos Bob continued to work on his most recent piece and shared some of his process and techniques while I shot. Afterwards he showed other pieces that he created in his home from years past. Included with the masks, faces and statues was a handcrafted chair that he had made as well.
It was a wonderful look into his world with many different pieces of art and creative avenues explored. Enjoy the photos.
Bob Dodson - www.artshaman.com - bgdodson@artshaman.com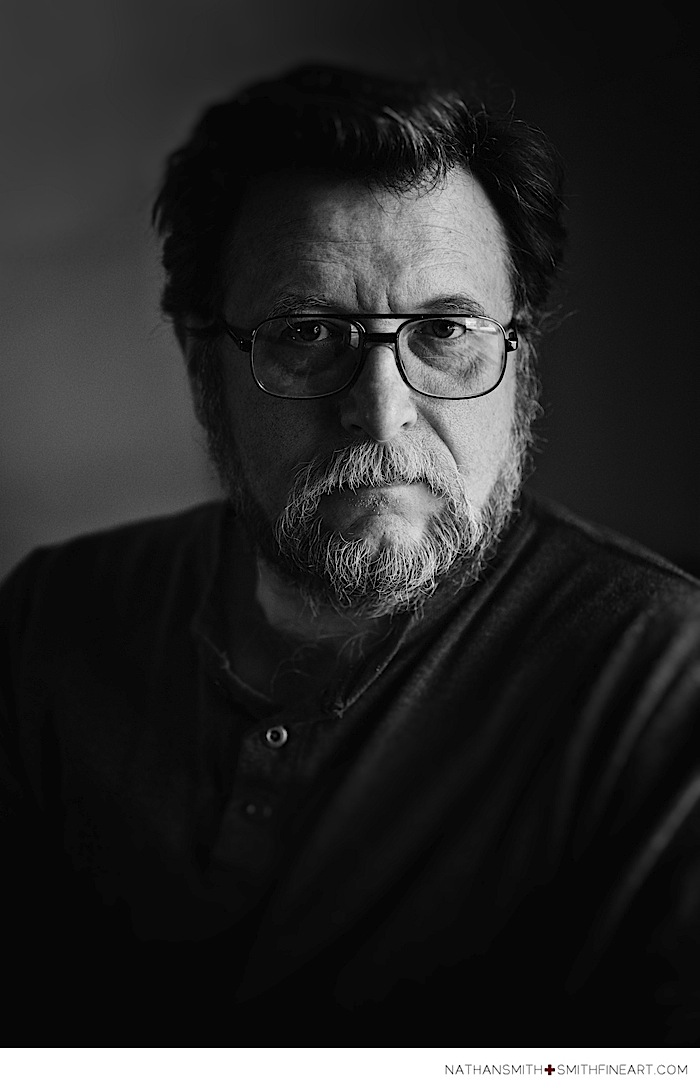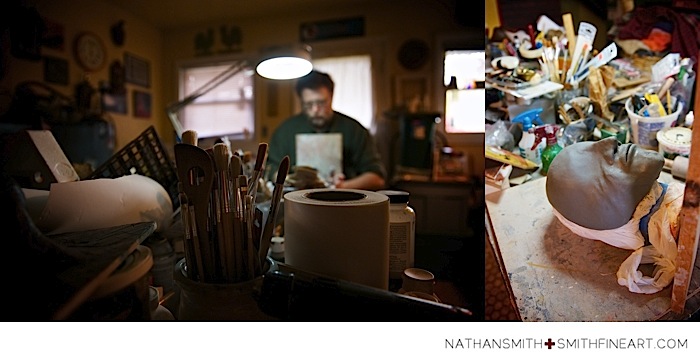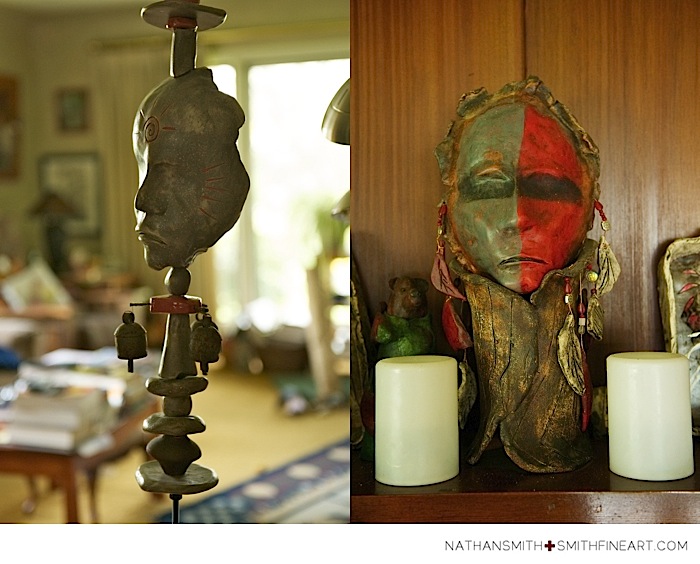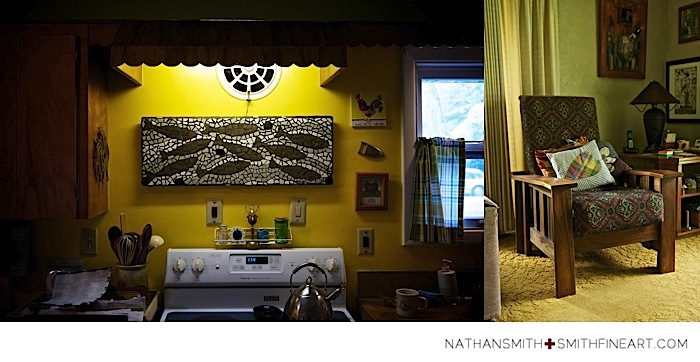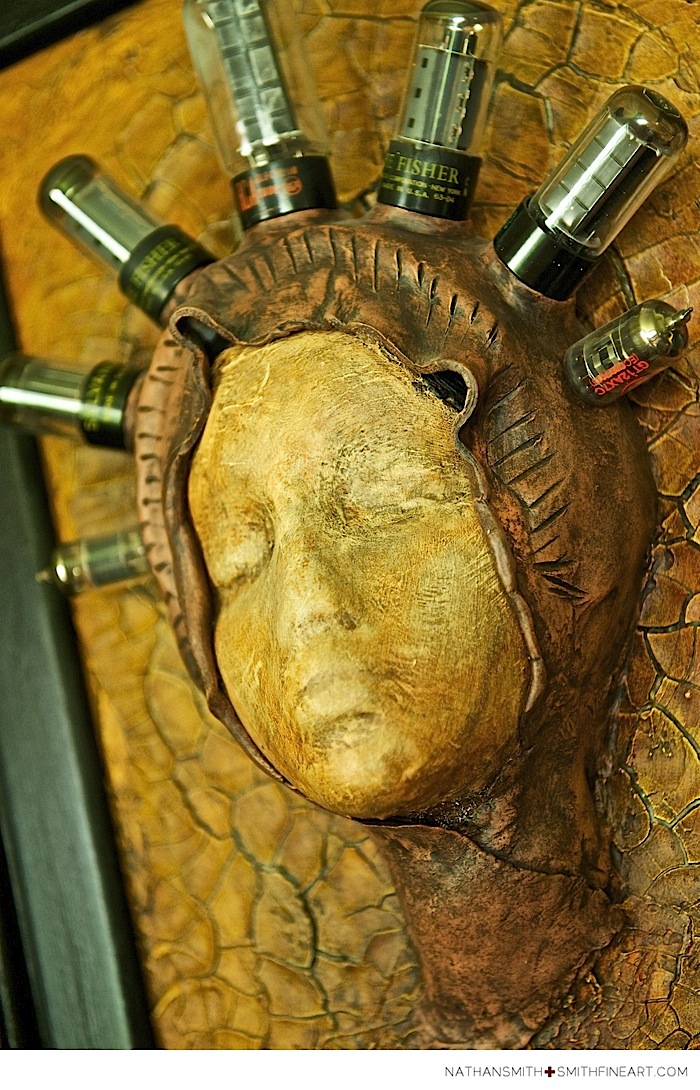 Nathan