I love collaborating and coming up with neat ideas with my fellow photog buddies. Sometimes it is goofy photo shoot ideas and other times it is a more standard shoot. Either way it is always good to help others out and also receive the help back when needed. Since there has been and will be more of this kind of collaborative sharing going on I wanted to share some of the adventures on the blog, but in a slightly different way.
Introducing "Sideline Stories!" These post will be very similar to the others that I do with the exception of my perspective. Since I am the one on the sidelines watching and helping, the story unfolds in a slightly different way. That doesn't mean that I won't be sharing photos I create and all the normal banter that goes along with them, but I will try to also share some behind the scenes photos (if there are any, including video) and info about the photographer(s) that I am working with. So lets start with a shoot I helped out on recently.
I was approached by my good friend Chris David of PeoplePhotos.biz about shooting assisting on a portrait shoot with him. After getting details on when and where I said yes and went from there. We were photographing a friend and co-worker of his, Liana Stone. She is a wonderful musician and a warm and wonderful person in general. We arranged to meet at the studio downtown and built out a shooting plan from there.
It was a beautiful afternoon to be outside so that was a factor we took into account right off the bat. We ended up shooting a lot of photos at Front St. Park since there was such beautiful light and nice weather. While at the park we were greeted with the beat of a drum circle that helped liana fall in line with some of the shots Chris wanted to get. The sky was mostly clear and offered some terrific colors and a very soothing atmosphere to shoot in. Liana did a wonderful job performing all the goofy things that were asked of her and I believe had a good time doing them.
It is always a fun challenge trying to read the other photog's minds while they are working and trying to prepare for the type of shot they want to get. Do they need the reflector or the strobe? Do they want the light up high or down low. While assisting and working as a VAL (voice activated light stand) I try to do as much as I can to save extra effort on the photog's part. I am there to assist after all. It is a great learning experience seeing someone else in action and learning from the visual of being outside the shooting position.
So.. a big thanks goes out to Chris David for having me along and also for Liana for putting up with my punny humor and laughing beautifully right on cue. Check out Chris David's blog post about the shoot.. and of coarse go listen to the beautiful music created by Liana (Circle Tours is my FAV.. SO GOOD!).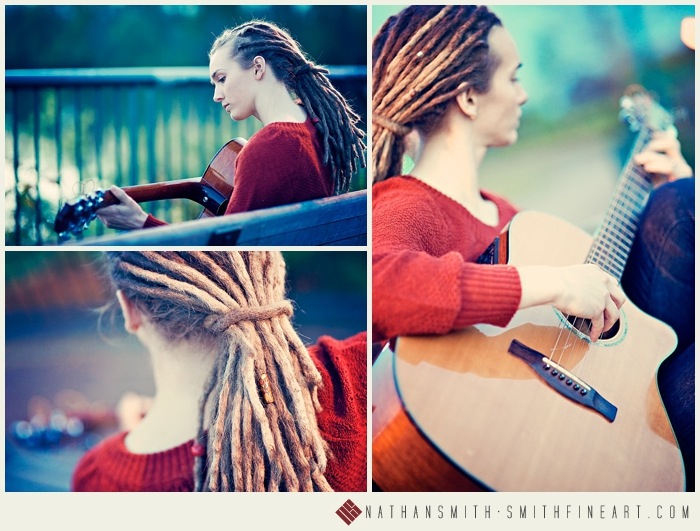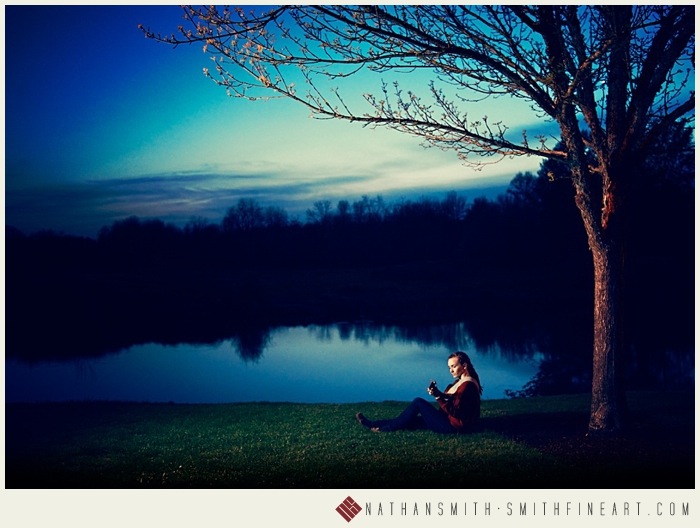 This last photo was a fun little animation of Chris showing off his rocker side! LOL
Nathan