Spring is here and the tell tale signs of warmer weather have started appearing all around us. This can be a deceiving trick in Oregon though as it frequently will play the part of a beautiful warm spring day only to dupe everyone into believing that it will stay that way for longer then a couple hours. We have had a couple very nice days and in an attempt to maximize on them I went to the ever famous Capitol Mall to photograph the capitol building along with the freshly opened blossoms.
Photographing a local icon during such nice conditions can be near impossible when you are looking for a clean image. In general I do not have a problem sharing locations when I am shooting, but I do tend to prefer it fairly uncluttered. The kinds of shots that I am attempting can't support people in them and correctly showcase the subject properly. With that said I needed to either wait my turn, be patient, and wait for the right moment or simply come at a time when there would be less people.
Over the corse of a couple days I visited the capitol mall not only during the day, but also right at the edge of night. What better way to find the location devoid of people then to simply wait until there was little to nothing of instant value.. namely speaking.. the sun. Hitting the mall at the end of the day gave me, not only a pretty empty location, but also the option for long exposures, which was all part of my plan to begin with. So with that I walked away with some great daytime and night time shots.
So.. the images below represent an assortment of moods and scenes played by the part of our state capitol building. The last two images (the skater boys and the weird tree things) are not of the capitol building, but were captured the same days. The kids skating out front of the capitol was too hard to resist snapping a couple shots of. The last image is a star shape created from 5 sequoia trees. These trees were planted on the Willamette University grounds in 1942. When you stand between them and look up you can see the shape of a star formed from the space between them. You can read more about them here. This photo was included because it was such a clear night and I simply had the opportunity to capture these beautiful trees.
As one last side note, the second image was recently used for the "Oregon Capital Public Relations Society of America (http://oregoncapitalprsa.org)" website. Check the link and you will see it gracing the front page as well as other photos on the "Discover Salem" page as well.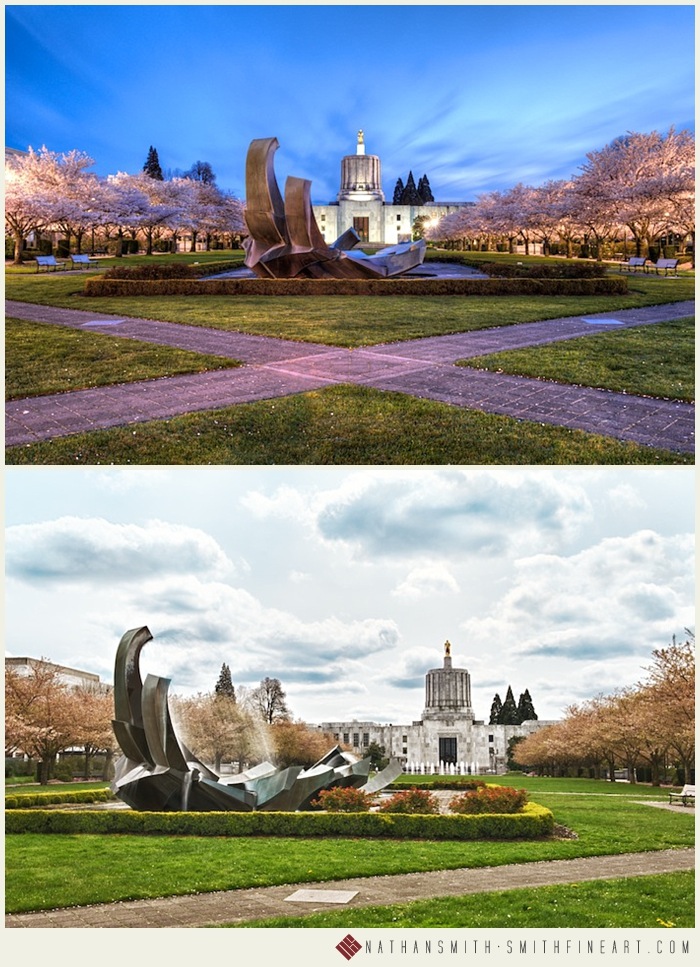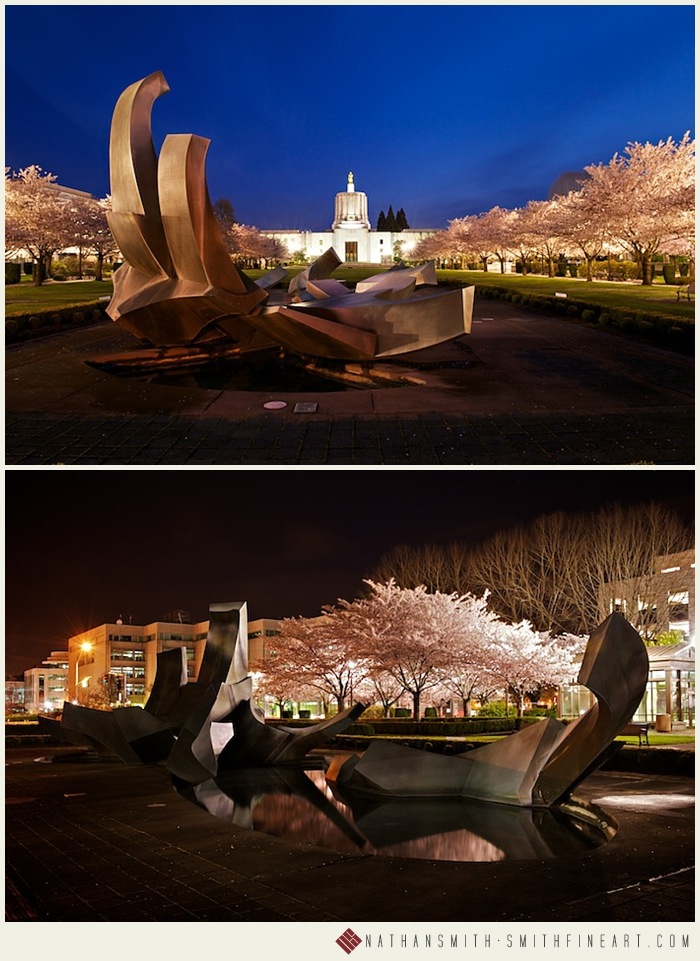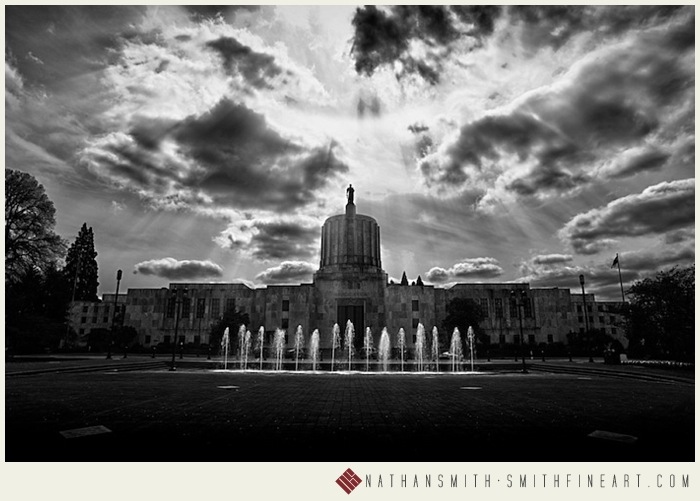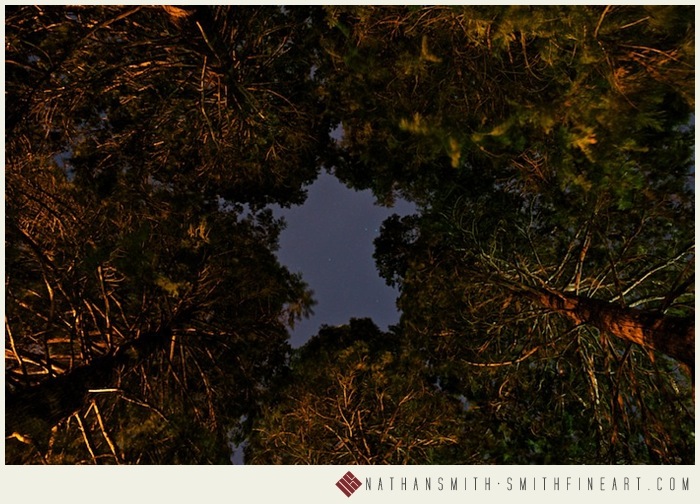 Nathan