Yesterday was an excellent day. I started off the day finding and photographing some pretty amazing subjects in a rather tucked away and foggy location. As the day went on the skies cleared, the fog lifted and it got warm out. It really was a nice day. As I pulled in the driveway from my morning adventure I caught a glimpse of some very nice clouds off to the north. I made a mental note about the clouds and said to myself "Hey if they are still around after I pick my son up from school, I think we'll take a drive in that direction." Sure enough the clouds hung around and they also increased in number and size.
We hopped in the car and took of in the general northern direction. Wasn't really sure where I was going exactly, but I was sure that I would find something interesting to shoot. We ended up out near Zena rd. which is north of West Salem. I have shot out in this direction before so I tried my hardest to get lost and find some new roads and locations. It worked! I came across a little church that I have photographed before. I like the scene there, but it has always been difficult to capture the exact feeling of that location. I think this time I have the photo that I wanted from that spot. A more dramatic sky would have been favorable but in this case I rather like the stark nature of it.
We continued down the curvey roads making stops here and there and picking off photos of fields and distant clouds. I eventually came across what looked like another little church. It wasn't though, it was a community center and an old one at that. Whatever it was it made for a nice photo. My hope is to get my timing right to photograph this location again once the leaves start changing. Over all it was a fun drive and we found some rather unique locations and lots of large open skies.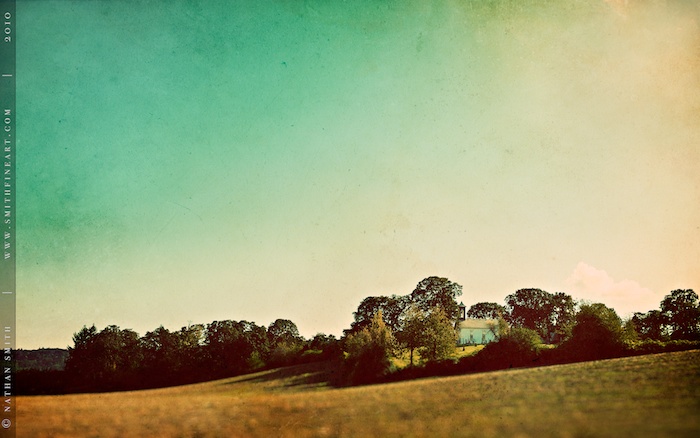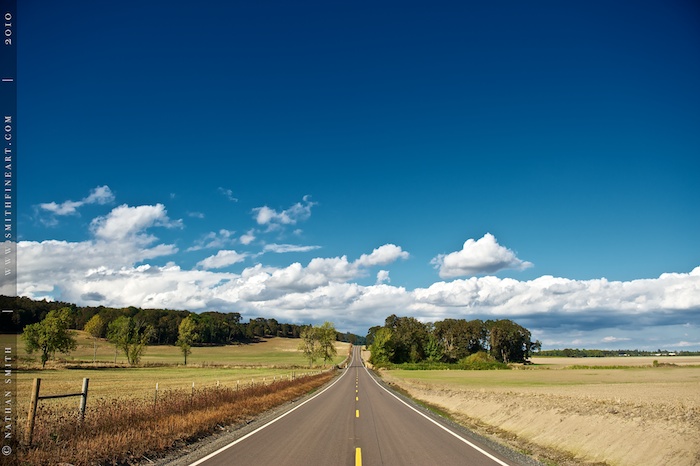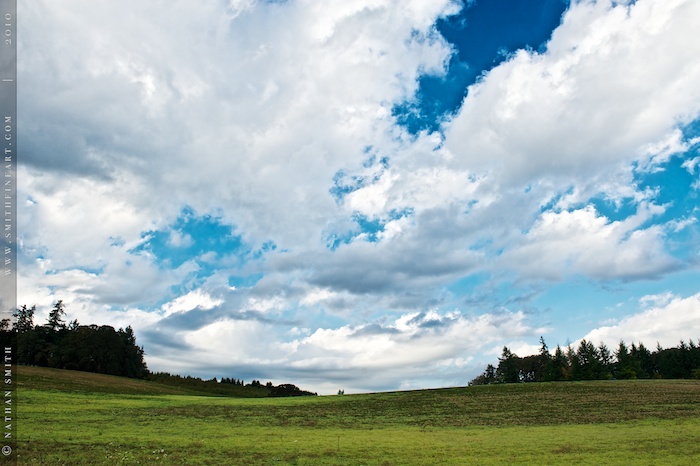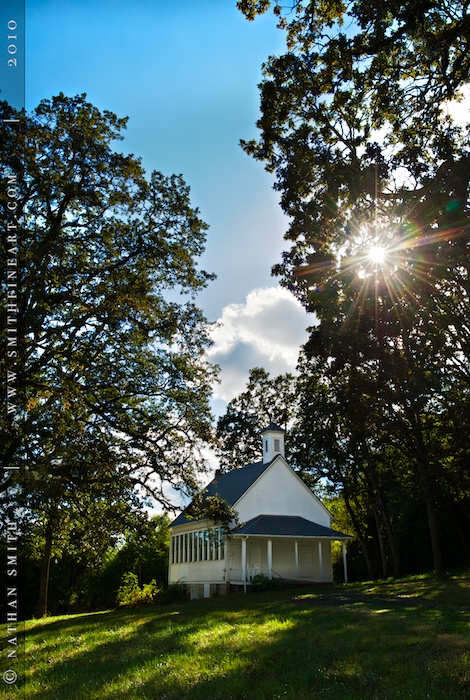 Nathan