This past week I took my mom to the Portland airport so she could catch a red eye flight. I struck me earlier in the day that it would be fun to photograph the city of Portland on the way home. Not being from Portland, nor having any real knowledge of the area, I set out asking some fellow twitter users if there were any good places to photograph the city. I was give some good suggestions as to where to go, so there was nothing for it but to pack the gear and set out for the evening. After leaving the airport I made way to the area around OMSI. It was a bit nerve wrecking being in an unfamiliar area, in the dark, and alone, but the city lights were calling and I was ready to answer. Once I arrived on the east bank of the Willamette I pretty much became entranced by all the lights and scenery.
I live so close to Portland and yet I never visit it that much. This adventure was the start of more visits to PDX and possibly even some all night photowalks. I look forward to getting up that way more often and taking in all the wonderful eye candy and history.
To view the panoramic photo bigger please visit my flickr page.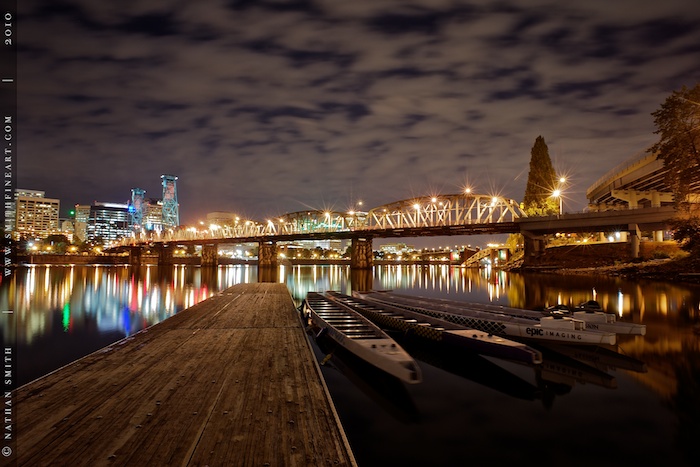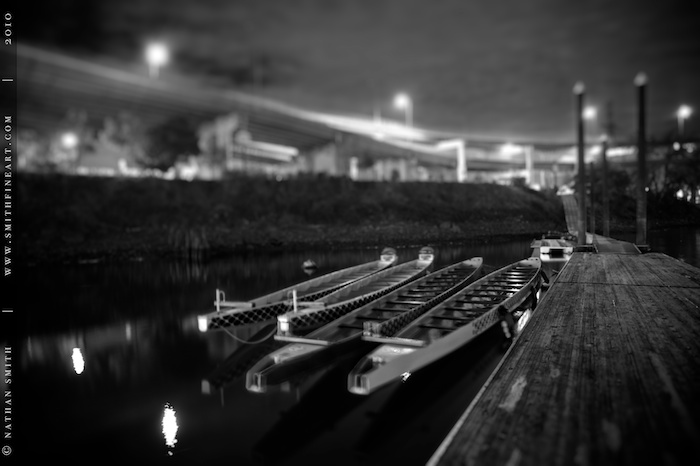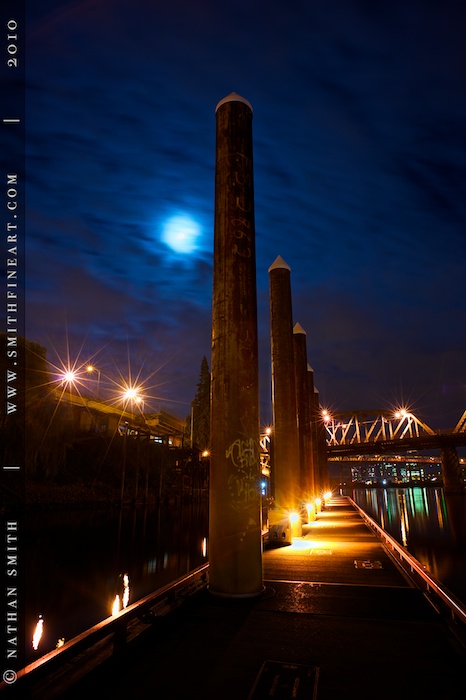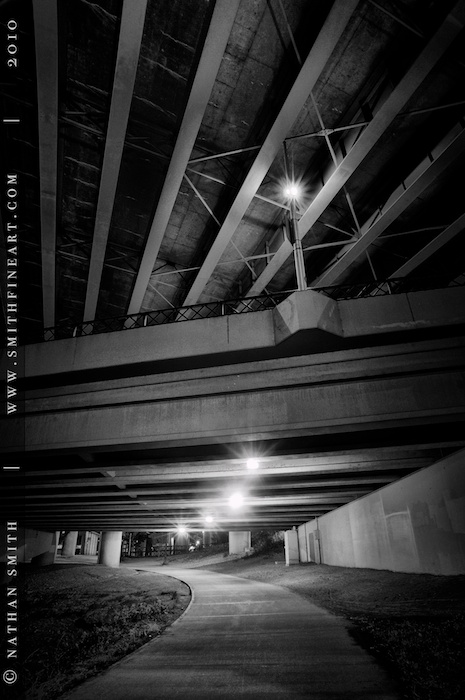 Nathan