The Night Time is the Right Time
A while back, probably close to a year and a half now, I saw a photo on flickr by photographer Lisa Bettany. It was a beautiful photo of the night sky full of stars over Jackson Hole, Wyoming. I added that photo as a favorite and said that one day I would have the right camera and that right place to be able to shoot a photo like that.
Since I recently upgraded to a Nikon D700 I now had the right camera to be able to play around with shooting the night sky. I live in town which makes it a bit hard to find an area void of city lights but I knew of a little back road outside of town that would work for my purposes. While it was not the same as being in the middle of nowhere, it was close enough to experiment and play. When we take our family camping trip later this year I will make sure that I have the right equipment so I can revisit this experiment again. I will say that for where I was I feel that I was able to get some pretty decent photos of the beautiful night sky.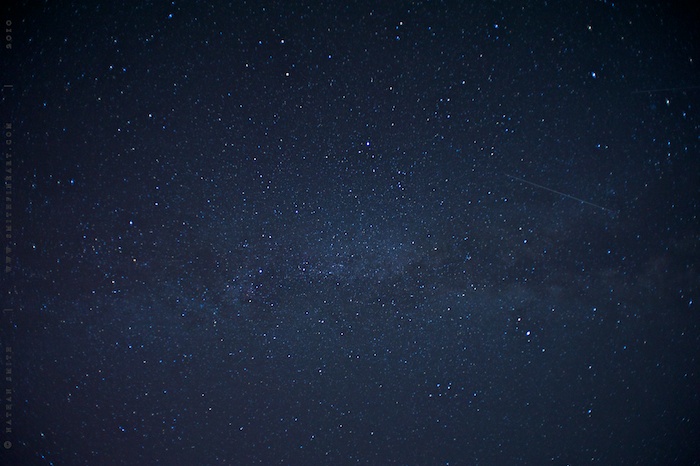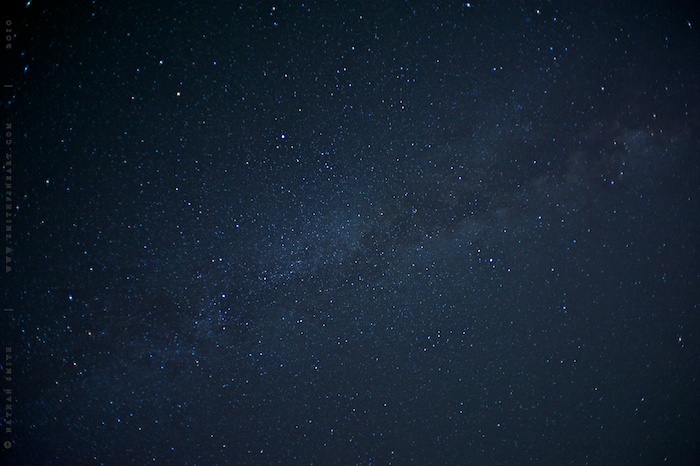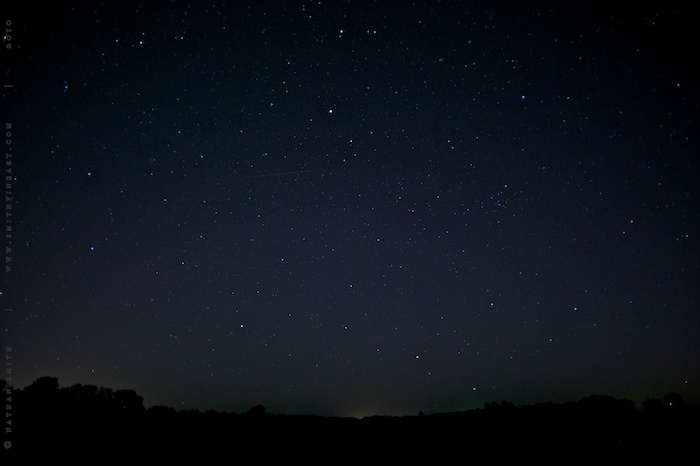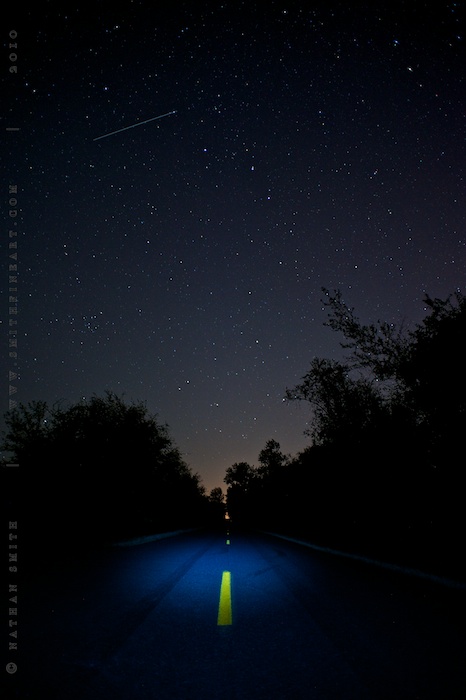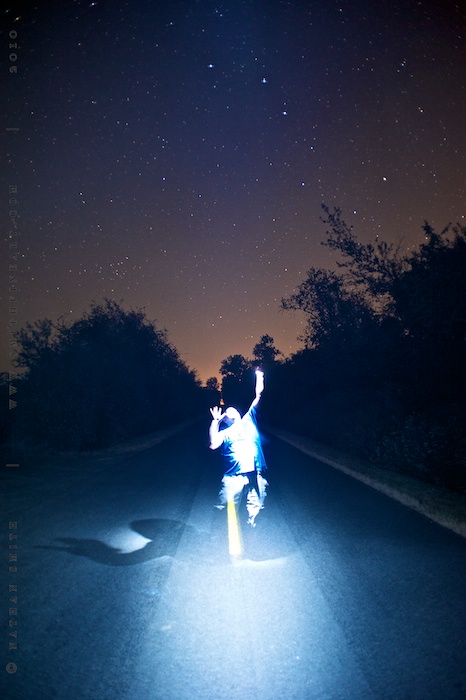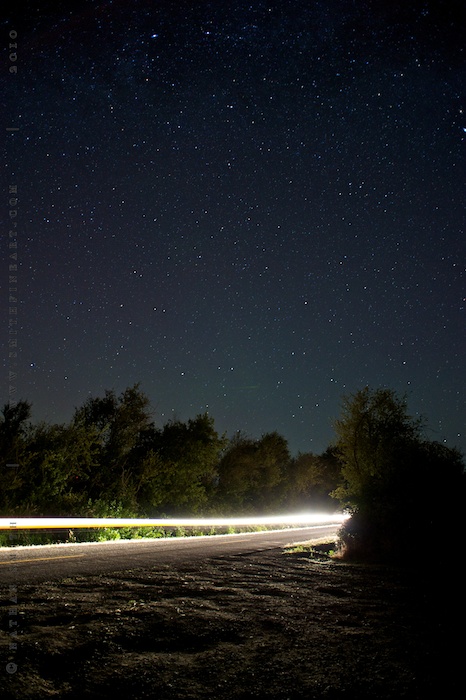 Nathan