A couple months ago I had a great idea to make a who new website dedicated to showcasing creative people in the Salem area. Since that time I have made changes to my own site and and also some of the ideas I had for the project. It is a personal project that stemmed from the recently released Chase Jarvis book "Seattle 100." The original idea was to have a separate website with entries for each person that I talk to and photograph. As with most things I found it hard to get the project up and running while trying to keep all the other aspects in my life balanced. There simply was no extra time to move forward with the project and I feared that it would go stagnant.
In an attempt to pull the project into my main site I found that it would fit nicely. If and when it becomes more essential I will attempt another go at making it a separate site, but for now I will feature Salem's creative individuals right here on smithfineart.com. I do however have the domain "salemcreative.com" and I will be linking it to these specific articles. Using the salemcreative.com URL will take to my journal (that is where you are right now) and show you the latest entries into this project.
So without further yick yack lest talk about Brenda, the first creative to be featured in this series.
Brenda Noland is a friend of mine and a friend of our family. Our kids play together and have shared birthday parties and other events. During those times Brenda mentioned that she taught piano, accompanied singers for practice and performances and played at events such as weddings. After hearing this I felt that the creation and understanding of music feel right into the creative category and she needed to part of this project.
After talking with Brenda about what I wanted to do she invited me to one of her practices with Soprano, Joannah Ball, from Willamette University. While Brenda and Joannah performed on center stage in the Rogers Music Center, I took in the wonderful atmosphere and the beautiful performance from the both of them. There really is nothing like creating photographs while having beautiful music and song in the background.
During the hour of their practice I tried to capture Brenda in what I would consider a "natural" or "zen" type state. The whole idea of this project is to forgo the finished "polished" results of the creative process and to focus about the creation itself. She allowed me to do just that while she performed. The movement of her hands , the body language, posture.. it all was very pertinent to making these photos work. Brenda's interaction with Joannah was also essential. They went back and forth helping each other through the parts they needed to perfect all while keeping things light and fun.
It was pleasure seeing the two of them perform together and I hope that the photos below can translate into a visual experience of that performance.
I hope that this project will inspire others to look out into their communities and see who else is out there. Enjoy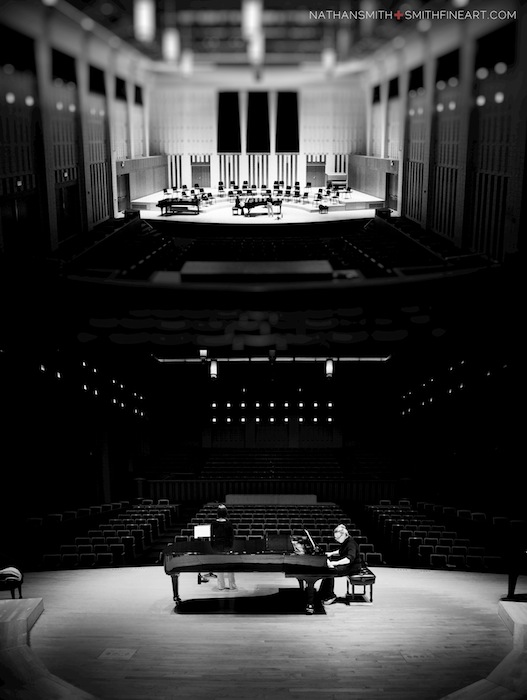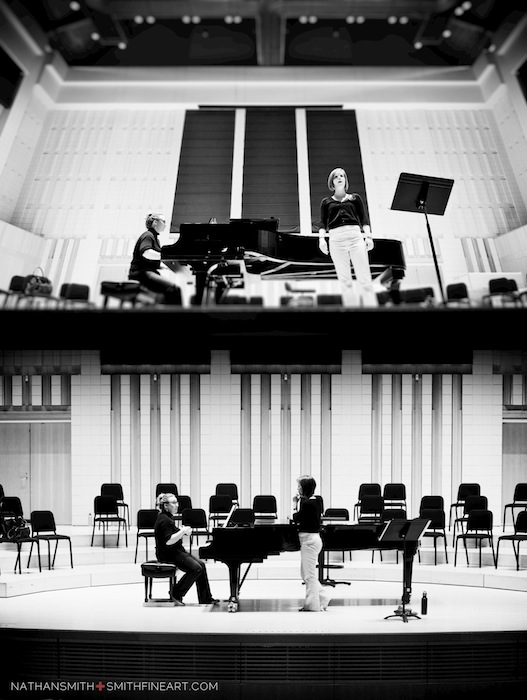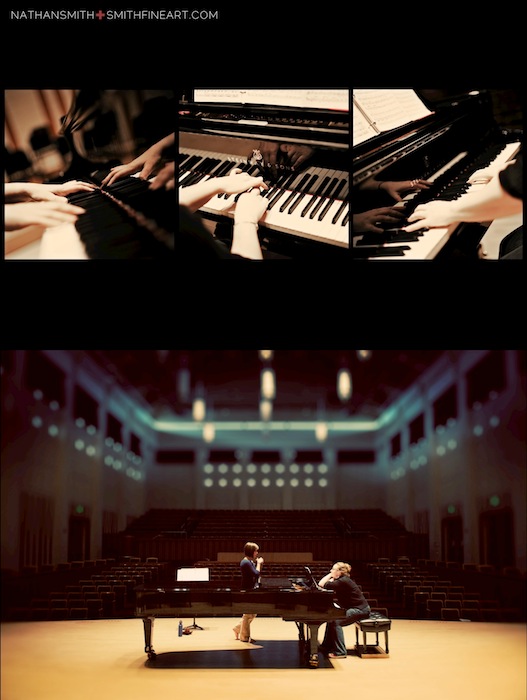 Nathan