Yesterday was Halloween. I was not even planning on sharing my adventures on the blog, but we had such a good time and got some fun photos I thought if was appropriate. First off, the fear of rain was a very real threat in the days leading up to Halloween, but the evening was near perfect in my opinion. Not only was there no rain the over all feeling and atmosphere was PERFECT and really set the mood. The right amount of clouds and cool weather made for a some what spooky evening.
We started of the evening by visiting a "Trunk-orTreat" event at a local church. People dressed up the trunks of their cars and we would go to each one and receive candy. Noah went on a "hay" ride around the block and then we moved on. Next we hit Apple-bees since they were giving kids a .99 cent dinner. After that the real fun began. We decide to go to a different neighborhood this year and spread out since we have been going to the same place for the last couple years. It was a nice change and regardless of our location my son still found one of his little friends from school.. small world.
After a bit we were finding it harder and harder to continue since there were SO many other people to have to deal with. It kinda blew our minds just how many other folks were out. It seemed like there was double the people out then previous years. Before we completely called it a night we stopped on the way home and I took a photo of my son really showing off his ghostly powers and becoming partially transparent. I won't tell you how he did it, but lets just say he pulled it off well.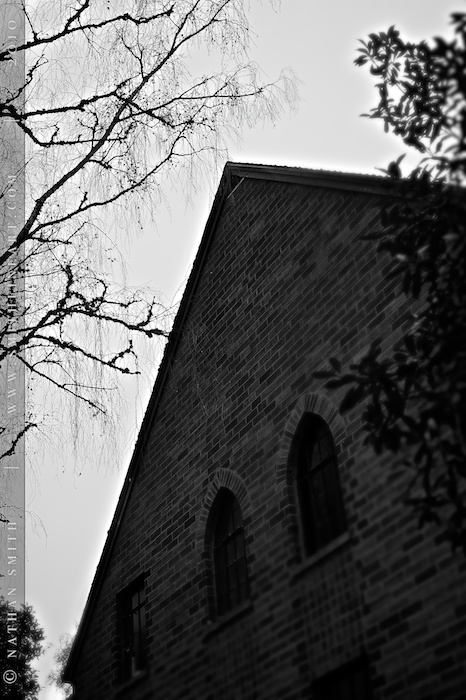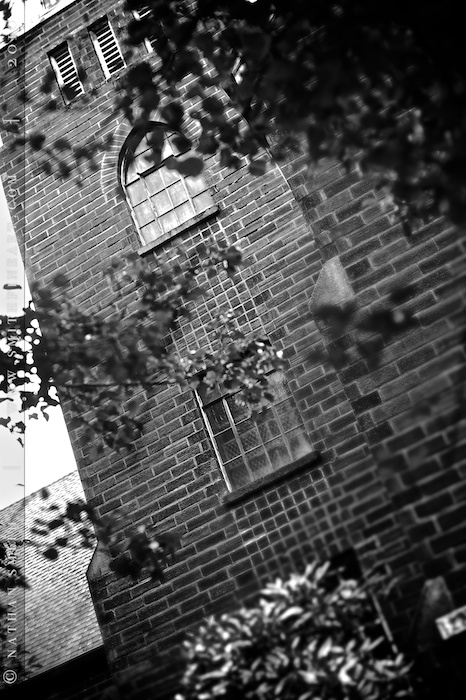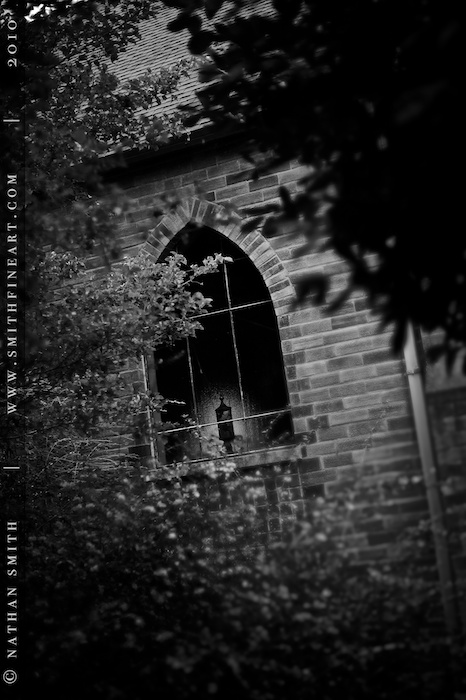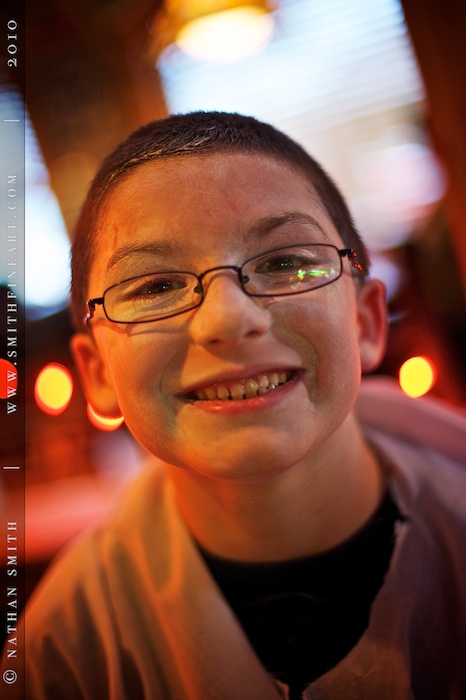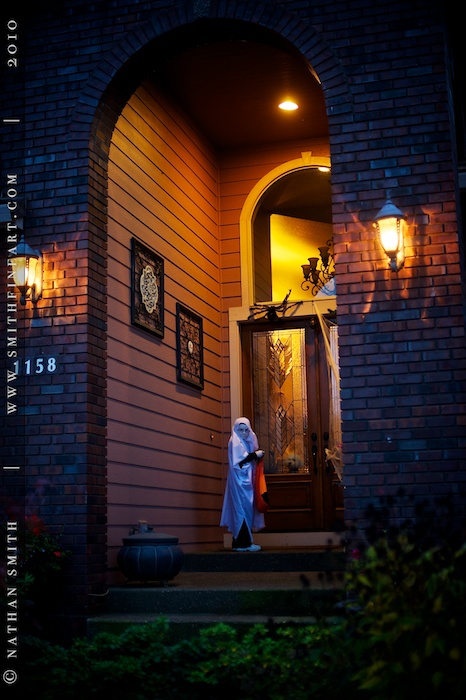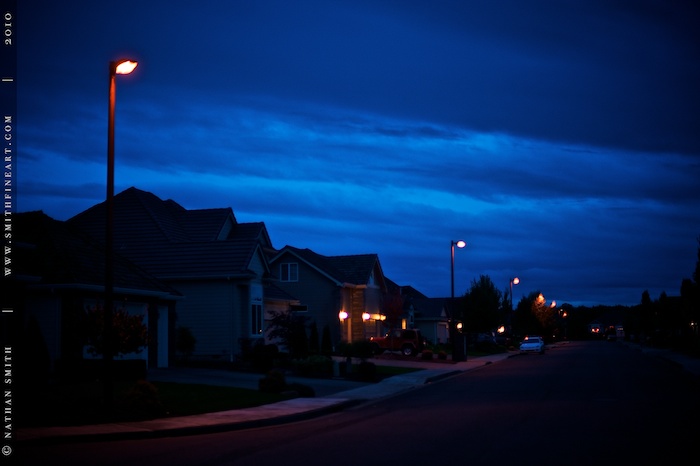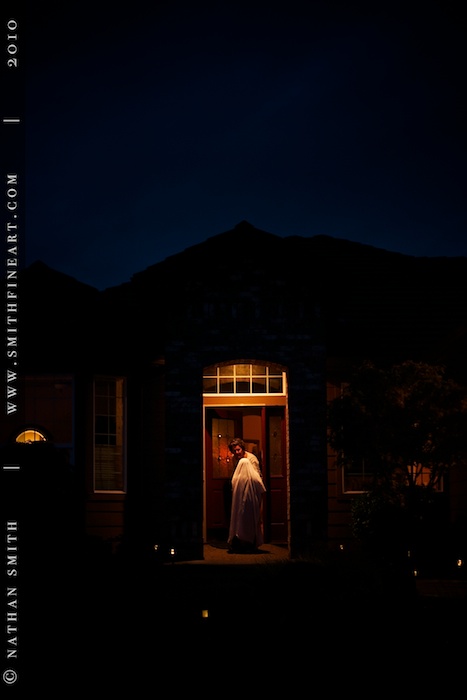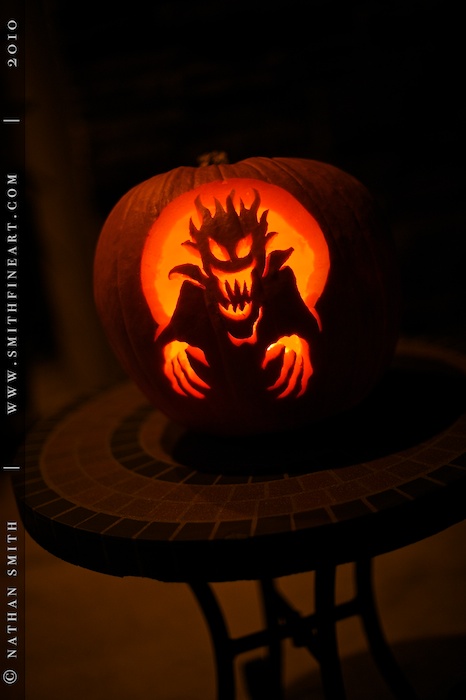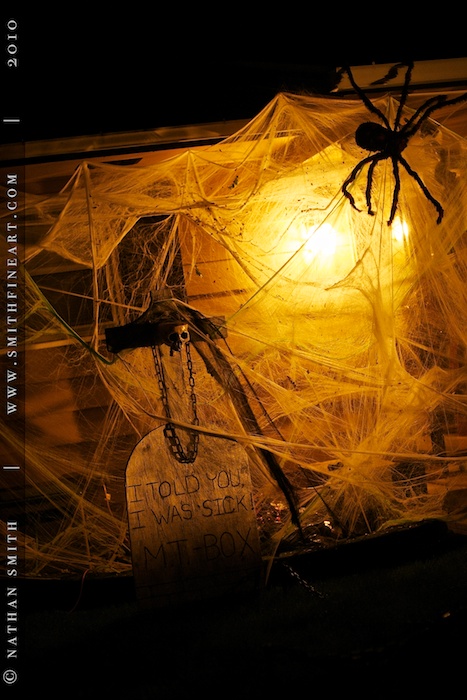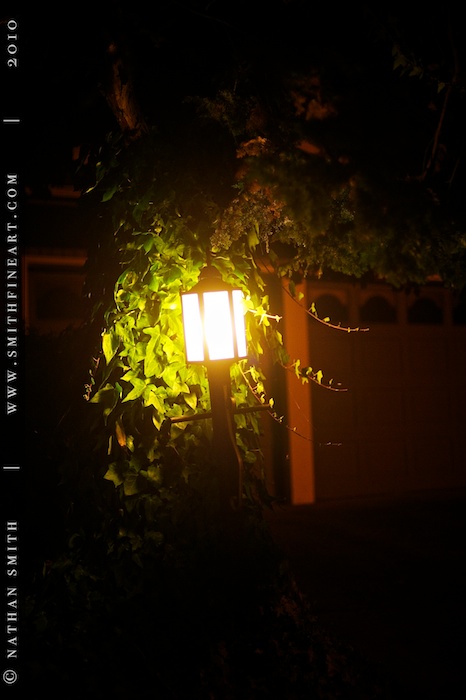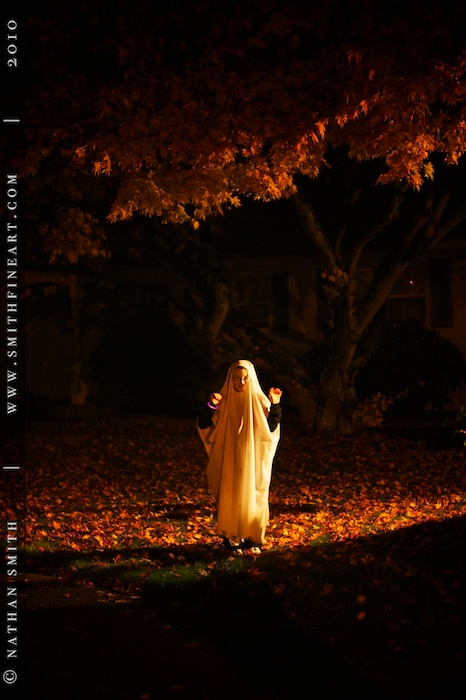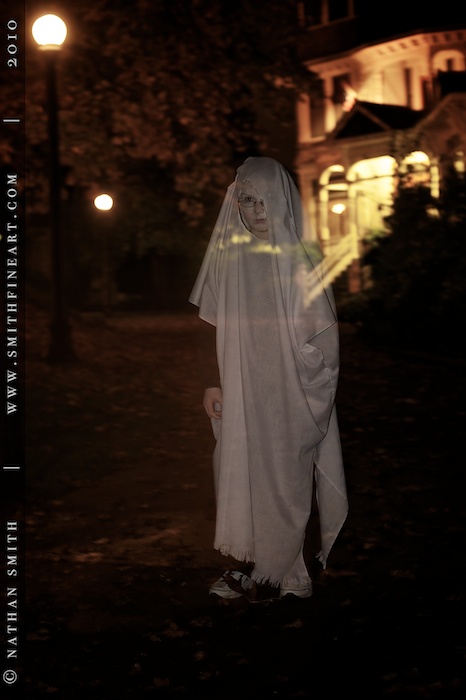 Nathan