Senior Portraits | Samantha
Oregon is a funny place. At times it is warm and sunny and five minutes later it can be cold and rainy. With the fall season upon us we see a lot of ups and downs when it comes the the weather. It can make it kinda tough when you have a photo session that is scheduled right smack dab in the middle of it too. The nice thing about Oregonians (or at least most of the ones I have met) is that they accept the rain as if it was the air they breathe on a daily basis. They know it is coming and when it gets here it seems to fade away in the the background and only becomes a topic of discussion when brought up by those not used to it.
Thankfully the senior I recently photographed, Samantha, not only dealt with the rain during her shoot, but embraced it as if was an old friend stopping by to say hi. Fortunately the rain only showed up long enough to get everything nice and damp and the moved on to do mother nature's bidding elsewhere (rain and camera gear = bad mojo). It was quite the challenge working with the elements since I was hoping for a beautiful sunset to give us that wonderful afternoon light, but alas that was not the case. Not wanting to disappoint Sam and her mother I decided to make it "sunny" anyway and made the best of the situation.
Samantha fell right into place and gave me some big bright smiles and warm looks (in between giggle fits.. LOL), which all added up to some wonderful photos. I tell ya.. I love love shooting seniors like samantha. Regardless of the weather, location, temperature or other variables we had loads of fun, tons of laughs and some wonderful photos of what feels like to me, the real Samantha. It didn't take us long to warm up for the shoot and before long we were getting some great shots. There was some beautiful color to work with at our location and it all seemed to flow nicely with Sam and her style. In the end it was a some what gloomy and overcast day, but I think it felt more like "Oregon sunshine".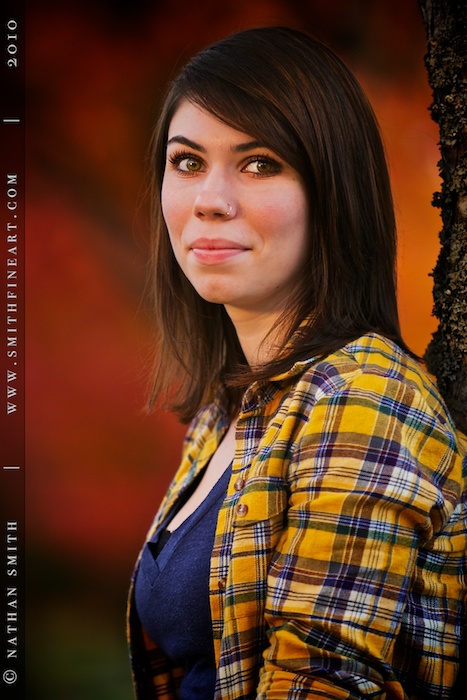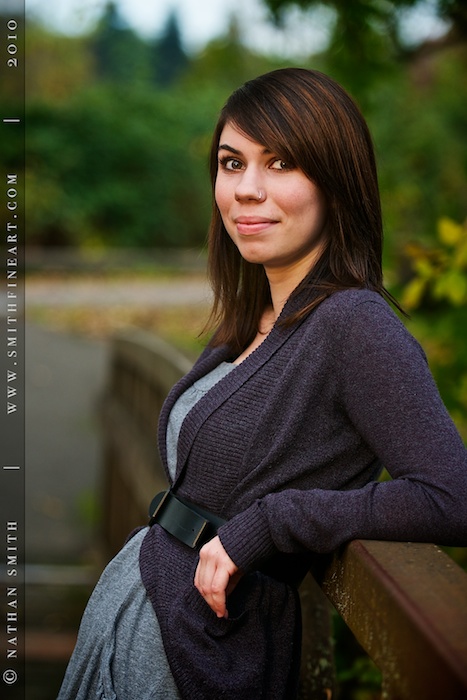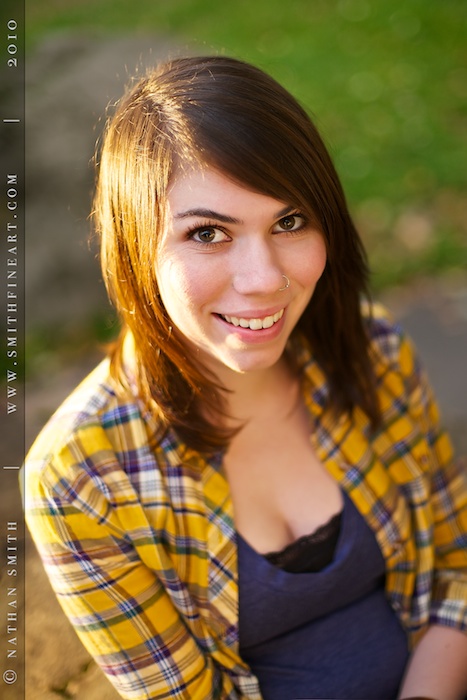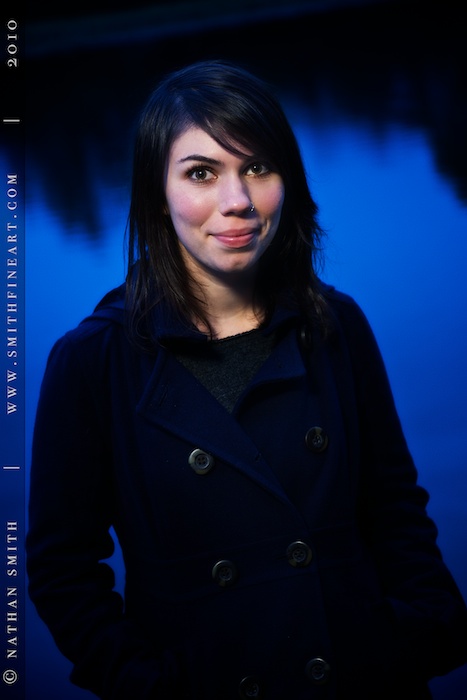 Nathan