Over the Mountains and Through the Woods
This past Sunday Steven, Chris, Mike, and I packed up our gear and headed out East to smiles on the face's of complete strangers. The previous Tuesday I saw a tweet from photographer Kevin Kubota requesting help for an event he puts on every year in Bend called "Family Photos in the Park." I immediately checked my schedule and sent and RSVP email to come help. As the days passed three of my close friends also joined the cause. Come Sunday morning we were all packed up and loaded in Mike's ride at 5:15 a.m. and headed out of town.
The drive out to Bend went by quickly.. the quickest I ever remember it being. We talked the whole way and enjoyed the scenery as we headed over the pass and made our descent towards Sisters and eventually Bend. After a quick stop for food and drinks we finally made it to the park where the event was taking place. Kevin was already there starting to set up and so was another photographer that came to help. Being the numnuts (that's an official photography term) we were none of us had packed extra warm clothes or hats and it was definitely a cold morning to be with out them. As things began to get setup and rolling the temperature started to rise thankfully and lots more people started to show up for the event.
After introductions and briefings we all spread out (three stooges style, nuck nuck!) and found a location in the park that we liked for shooting our photos. I guess this would be a good time to explain what exactly we were doing there. This event is about photographing families that don't have the means to or that have never had a family portrait taken. It is very similar to another event that our photo group will be doing in December called help-portrait. We photograph families, edit the photos and then they receive a couple prints and a disc with their images. Its a great event for giving back to the community and helping people out in general.
So that is what we did. Steven and I were paired up and Chris and Mike were paired up. Throughout the day we traded back and forth each shooting a couple families as they came to our location. We also wandered around the park to meet other photographers and helped them as well. We all had a BLAST! Not only were we putting smiles on the faces of those families, we were making friends, learning, teaching, and just doing what we all SO love to do.
As the day went on it eventually got a lot nicer out and we started seeing a lot of people coming to the event. There was even a wedding party that stopped by to have photos taken at the park, but not by us.. we just shared the park with them. Overall I would do it again in a heartbeat.. and I will be again as long as Kevin, Clare (Kevin's wife) and the Kubota team will have us again. A big thanks goes out to all the folks that made this event possible, to all the new friends we made, to all the friends that went along and to all the families that allowed us to be a small part of their day. Because of the nature of this event I cannot post the images from the actual families, but here are a couple shots from throughout the day that I can show. You can also read more about the event on Kevin Kubota's Blog.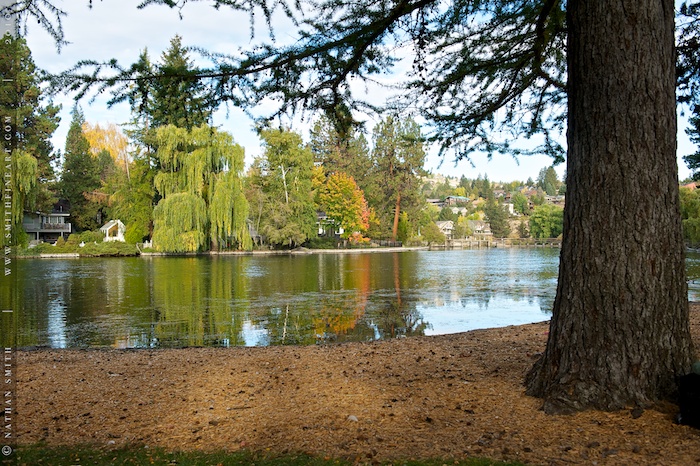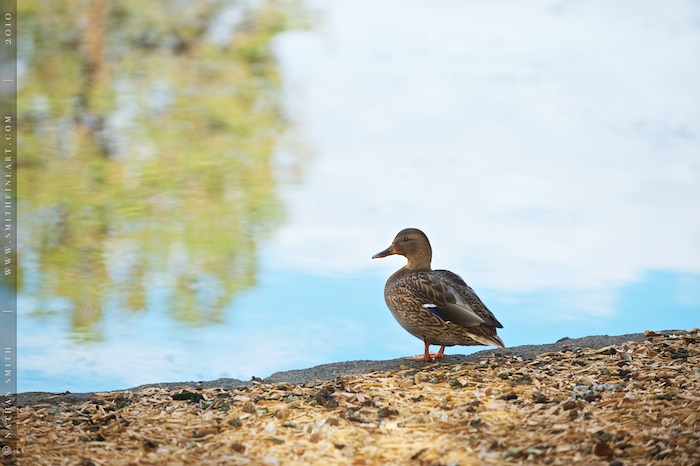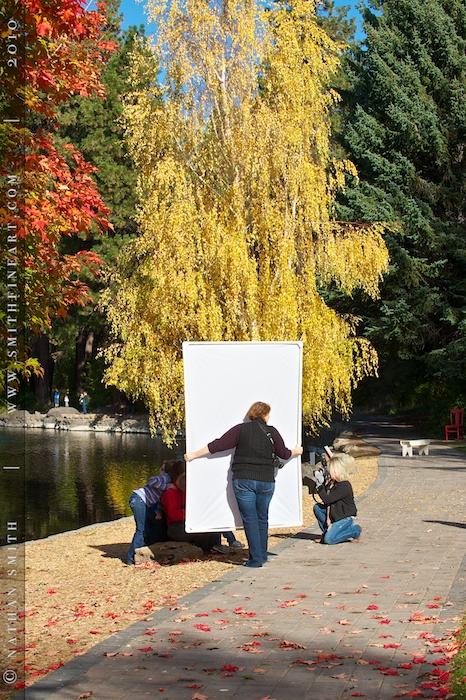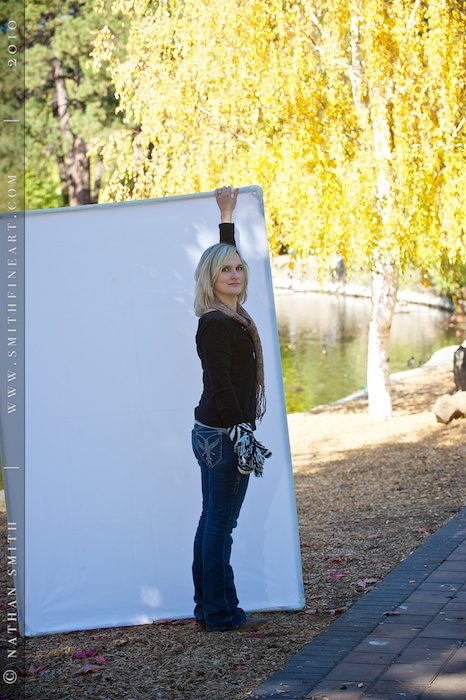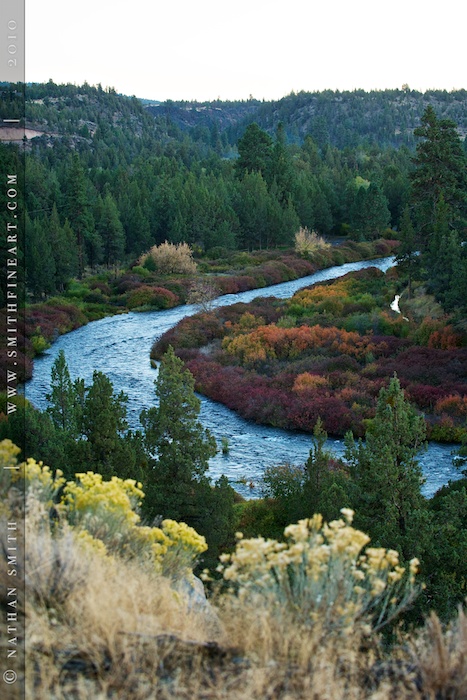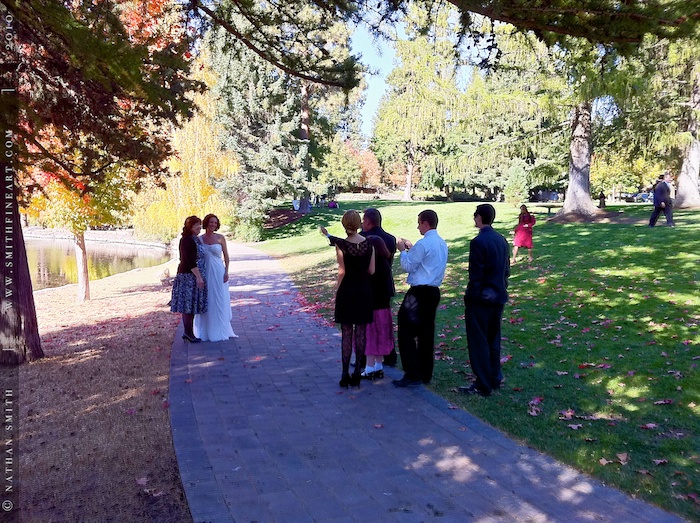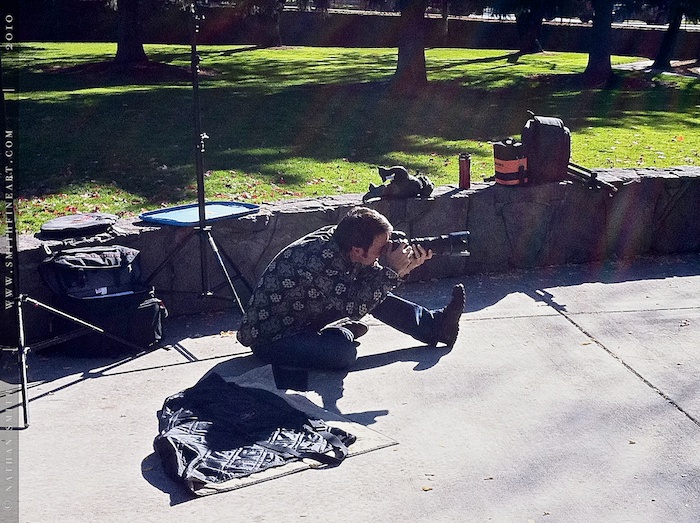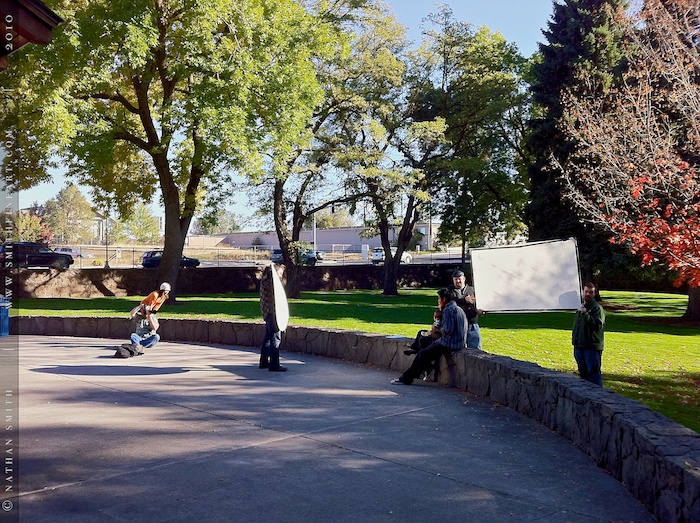 Nathan