Just before the holidays I started a bit of an online journey to find a new photo backdrop. I read everything I could on various forums, twitter, and general google searches. I finally narrowed my search down to one of the first companies that I looked at, DropItModern.com. After posting my own question on the previously mentioned forums and such, I received all kinds of thoughts as to the quality and design of the backdrops from DropItModern.com. At this point it seemed I need not look any further.
With all this newly found information in my back pocket I set out to decide which of the designs best fit my needs. Honestly this was easy as I was specially looking for a damask pattern (which is one of the reasons I researched DIM to begin with) to purchase, and they had a good selection to pick from. So I made my purchase over the holidays and sat back for what I was sure would be a week or more of waiting. I was wrong! I received my backdrop in only 3 days and with a bit of an extra surprise.
What I expected when I got home on Wednesday evening was a boring brown box with a boring receipt in the box along with the backdrop. WRONG!! The box that was sitting there waiting for me was adorn with one of their backdrop designs and their company name and logo. Upon opening the box I was greeted to some very nice tissue paper that again had one of the designs printed on it. Inside that paper was my prize... a beautiful backdrop that was tied in custom black ribbon with the DropItModern logo on it and a signed thank you card. At this point I was actually blown away with what I had in front of me. I know this might all sound a bit over the top, but in this day and age where things move so quickly there is a lot of quality loss. Doing something so simple like creating a clean and elegant presentation goes a long way, it did with me. The fact that this is a small company affords them the option and privilege to do the small touches that make you want to keep coming back and stay in contact with people. Try getting that from amazon, HUPH!
So to end this little story I would like to invite everyone to visit DropItModern.com and check out their selection. They are quick to answer questions and offer a great product. I look forward to working with them in the future!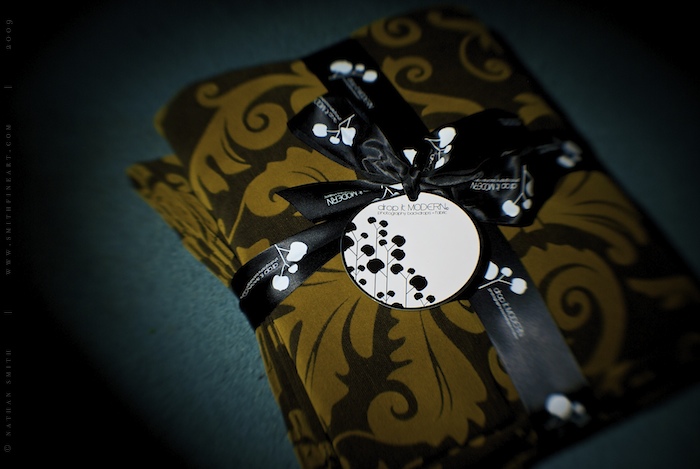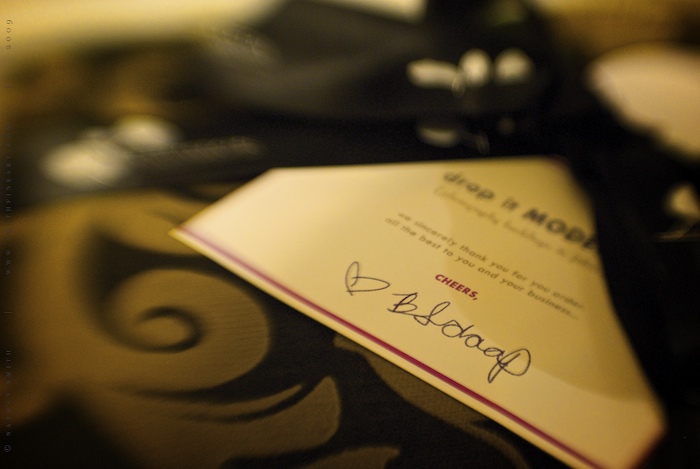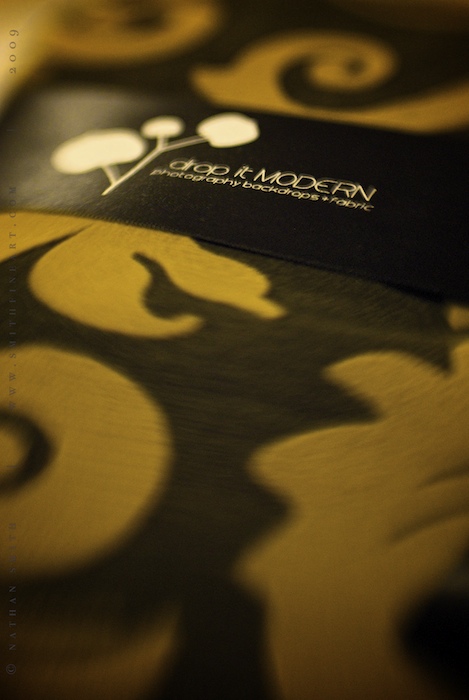 Nathan